How to Utilize #Hashtags in LinkedIn
Originally Posted on May 9th, 2017
While hashtags are quite popular on other social media sites, LinkedIn has only recently started to incorporate them into its platform. While this might seem like a "bandwagon" move, it is actually a smart one. As the only B2B social platform with over 500 million users, it can help drive your marketing efforts by adding a simple # to your articles, posts, and updates.
What do hashtags do?
The hashtag (#) symbol's first use was in August 2007. In an organizational effort, it was put in front of words to make it easier to find specific topics or discussions. Not only does it help categorize similar messages, but it is also a great way to bring new people into a conversation.
What took LinkedIn so long?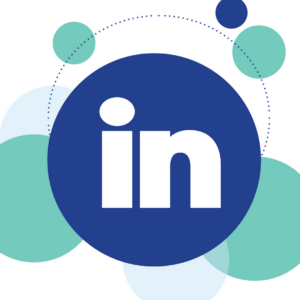 Hashtags have always been popular on Twitter; however, LinkedIn has shown some initial reservation about using the tool. The business networking platform tried them in 2013, ultimately abandoning the effort due to "poor user response".
Since 2007 though, the hashtag has become second nature to many social media users. As LinkedIn has grown, the service has been trying to keep the network attractive to users by reintroducing the hashtag, along with incorporating other new features. These tools are used to help with the platform's "stickiness", which helps to keep users around longer.
What can this mean for your company?
All of this translates into great opportunities for business professionals and the thought leaders who post regularly on LinkedIn. The hashtag provides a way for people outside of your network to find status updates or articles of interest. You can open the door to new connections by encouraging them to join in on your conversations and inviting them to your network. With one quick addition of this symbol, you expand your reach in a way you were not able to do before.
Additionally, when a keyword or phrase gains popularity, it will start trending. Tagging posts and updates with a trending hashtag is like shining a spotlight on your content. People will take notice, which means that you will gain the attention of colleagues, clients, and prospects with the simple addition of a # before the trending keyword. This is a great way to remain on your potential prospects' radar, as you will attract the eyes those who will discover you and your expertise.
Where to add hashtags
The easiest and best way to start is to include hashtags in your status updates. They will expose your content to others with similar interests. Be sure to watch for trending topics and if the hashtag makes sense given your background and experience with it, jump into using it and link to relevant and engaging content.
Also, you can add hashtags into your original articles posted on the publishing platform. It is an easy way to categorize and index your topics, just like the blogs on your website. It helps users looking for information on specific ideas or concepts to quickly find what they want.
To get information out about your brand through posts or articles, don't simply hashtag your brand name. You will also want to consider words, phrases or keywords that embrace the solution your company provides. This will broaden the scope of how you are found and it will also allow your prospects to start associating your brand with that solution/keyword.
Do's and don'ts
Incorporating hashtags into your status and articles will attract more likes, views, comments, and shares of your content. There is, however, best practices for how to accomplish this, or as we like to call it, "proper social media etiquette", that should be used across all social media platforms:
Do: Hashtag keywords.

Don't: Bait users with a hashtag that isn't relevant to your content.

Do: Be selective in the keywords you choose.

Don't: Use more than five hashtags per post.
As many successful people know, networking is one of the best ways to grow your business. LinkedIn has always been the go-to tool for B2B online networking and with the addition of hashtags, it's a great way to reach out to those that are already active and using the hashtag feature.