Position Yourself for LinkedIn Lead Generation Success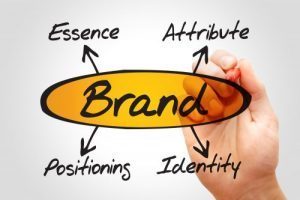 LinkedIn isn't the place for resumes, blatant sales pitches or spammy direct messages. If you are looking to position yourself for LinkedIn lead generation success, then you need to consider your positioning (personal branding) strategy.
They Really Like You
If you are a service-based company then you are your business. People are going to
want to hire you because of the expertise you bring to the table. They will refer your business to others because they like you.
LinkedIn B2B marketing has to be about personal branding first, company branding second.
People hire your service-based business because they like YOU. Because people are usually two-thirds of the way through the buyer's journey before they want to talk to you, it is important you create a client facing profile that highlights your expertise.
Like Fred, a Fractional CFO, who was able to successfully highlight his expertise and the value he brings to his clients on his LinkedIn profile, allowing him to generate 40 leads with key decision makers in three months.
Keep Your Keywords Simple
Keywords are a great way to position yourself as an expert and make your profile discoverable. LinkedIn lead generation success lies in keeping your keyword strategy simple.
You need to understand what people are looking for when they are searching for experts in your field. Then create a LinkedIn marketing strategy that helps you include those keywords in your Summary, Experience, posts, and LinkedIn articles.
For example,Tony, a professional in the PEO industry, was able to increase his profile views by 788% by including the right keywords in his client-focused LinkedIn profile. He also clearly articulated his unique selling proposition and talked about his prospects' pain points.
What Can You Do for Them RIGHT NOW
Articulating your unique selling proposition in your LinkedIn lead generation platform should include demonstrating what you know by being of service to your LinkedIn connections. Answering questions, making introductions, sharing resources and asking "how can I help?" gives you the opportunity to provide extra value to people in your network.
Rob, an IT Search and Staffing professional was successful with his LinkedIn lead generation strategy by providing value to people in his network. This strategy helped to differentiate Rob from his competitors and helped him to generate an average of 12 leads every month after 6 months worth of effort.
Give Them Your Two Cents
When sharing posts with your prospects as part of your LinkedIn marketing strategy, you can provide value and highlight your expertise by adding your own comments. Whether you are sharing third-party curated content or your own blog posts, you should ask a question, offer your opinion, or invite connections to join the conversation using hashtags.
Adding comments to posts helps to cultivate your personal brand and show people you aren't just sharing content at random. Dale, a Partner in a regional accounting firm, consistently adds comments to the posts he shares. By doing this as a part of his overall LinkedIn lead generation strategy he was able to nurture 80 leads in a year and land a major engagement worth $150,000.
Positioning yourself for LinkedIn lead generation success means you need to leverage your personal brand, include the right keywords, consistently offer value to your network and provide key information on top industry related articles.
[cta]Do you need help clarifying your branding, positioning yourself as a thought leader, or generating a consistent lead generation strategy? Schedule a free consultation call to customize your LinkedIn strategy today and take advantage of our Spring into LinkedIn promotion.[/cta]