Engaging LinkedIn Lead Generation Strategies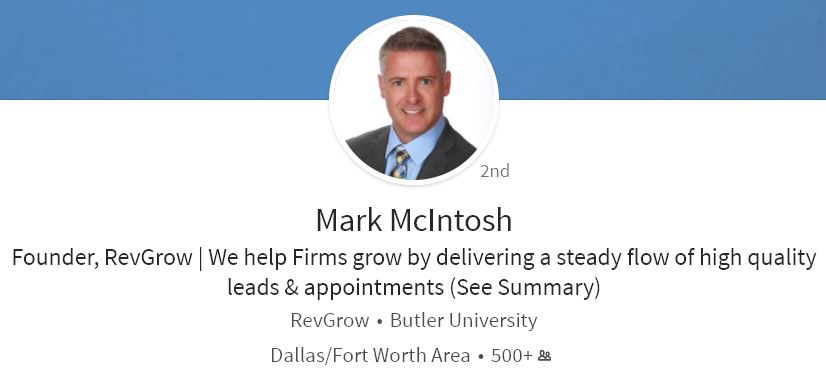 Using social media sites like LinkedIn for B2B marketing  is like walking a tightrope. Blindfolded. Without a net. And the floor beneath you is lava. Creating engaging LinkedIn Lead generation strategies is a challenge, but it IS possible. The key is always to  put your prospects' needs first.
Your LinkedIn Profile Isn't About You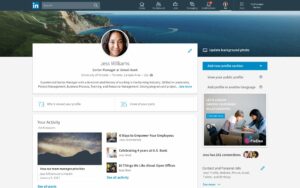 It is a strange thing to hear, but it is absolutely true. Your prospects don't want to hear how great you are or how your company is better than sliced bread. They want to know why they should come to you to solve their problems.
When creating your LinkedIn profile you want to imagine you are having a face-to-face conversation with your prospect. If you are having a heart-to-heart conversation, you don't focus on you, you engage with the other person. You listen to what they have to say and you respond to their specific questions and concerns.
Your company's prospect profile should include the questions, concerns and issues your potential customers face. Address those issues and concerns in your profile. Use bullet points and short paragraphs so people can find what they are looking for quickly and easily.
Then you will want to include a way for people to get in touch with you in the last paragraph of your LinkedIn profile. Give them an email address, a phone number or a link to an online calendar so that they can reach out to you to ask questions. It may seem like you are making yourself vulnerable to spammers, but including personal contact information in your profile makes your prospects feel more comfortable working with you. Remember, you don't have to provide your personal phone number. Having a dedicated direct business line is an excellent option.
This targeted LinkedIn profile sets the right tone for when you send a connection request to your prospects in the hopes they will become a first degree connection on LinkedIn.
Your Connection Request Isn't About You Either
One mistake many professionals make is using the standard message when sending out connection requests on LinkedIn. Another mistake they make is copying and pasting a standardized message someone in their marketing department created.
No one likes a form letter and people can spot one in an instant. And in that instant you have lost that prospect, no matter how wonderful your LinkedIn profile may be. Engaging LinkedIn lead generation techniques aren't about marketing. Lead generation is about developing relationships.
You can, and should, have a draft connection request that highlights key points you want to make. Then you need to tailor that message to the prospects you are reaching out to. Read their profile and add a personal touch to your message.
For example, if the prospect mentions they are in a charitable organization you support you can add that to your message.
"Hi John, I wanted to reach out to you because I see we have many common interests. I noticed you organize your company's Habitat for Humanity events. I participate in my company's event every Spring and I love getting out from behind my desk for a day."
The effort you put into personalizing LinkedIn connection requests will be rewarded with high acceptance rates. Once people become first degree connections, you can nurture the relationship further. You can create engaging messaging campaigns to establish yourself as a thought leader and learn more about their company's unique pain points.
Engaging LinkedIn lead generation isn't a cookie cutter solution. It takes time and effort to create effective lead generation techniques, but the effort is worth it. Creating these strategies creates a prospect that will be ready to close when you finally have a conversation with them. And these types of customers are more loyal and can become brand ambassadors for your business.
If you want to learn more LinkedIn B2B marketing tips, download our e-book "10 Steps to Grow Your Company's Revenue Using LinkedIn."
We would love to hear about the successful LinkedIn lead generation strategies for your business. Please leave your success stories in the comments below.