3 Tips for Successfully Leading Your Outsourced B2B LinkedIn Lead Generation Team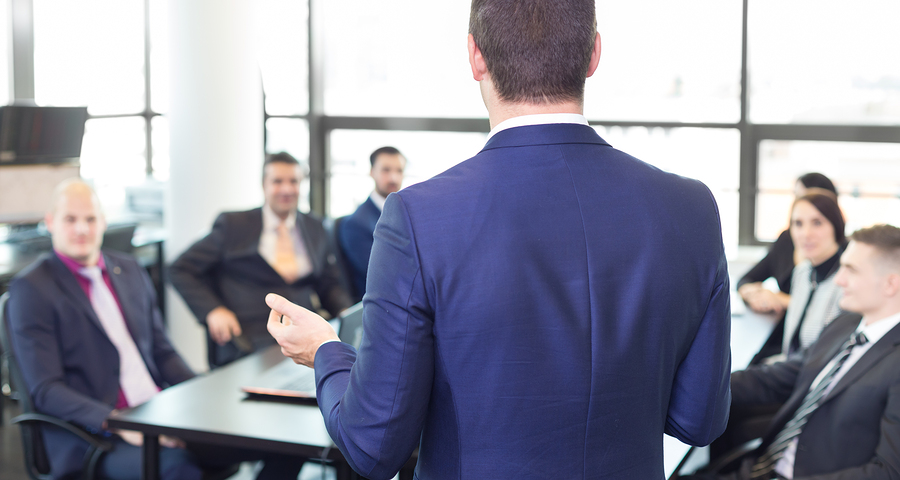 If you've made the decision to outsource your LinkedIn lead generation, you'll need to prepare to overcome potential roadblocks to get the results you desire from your outsourced team. Whether your lead generation team is in the next office over or halfway around the world, issues from communication breakdowns to misaligned goals could affect their efforts. As the leader of your in-house team, how can you avoid these setbacks and manage your outsourced team?
Here are three best practices for managing your outsourced B2B LinkedIn lead generation team.
1. Communication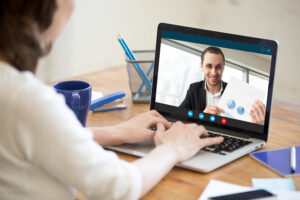 One of the most important aspects of successful outsourcing is communication, and it's often one of the most neglected. At the outset, make sure all members of both your in-house and outsourced teams understand your expectations. Begin by defining your role as the in-house team leader. Then, outline their roles, responsibilities, workflows, deadlines, and compensation terms in writing. If either party must guess what the other expects, they may become confused and frustrated. This miscommunication can lead to poor outcomes, such as low-quality leads.
You should also talk with in-house employees who won't be communicating with your outsourced team. Let them know they're not competing with your outsourced team members. A simple conversation can help avoid confusion, rumors, resentment, and anxieties over their roles in the company. This can be especially helpful if your in-house team performs LinkedIn or lead generation services similar to your outsourced team.
Communication should not stop after outlining LinkedIn lead generation roles and expectations. Regular, consistent communication throughout the project is also necessary. Choose a communication frequency your in-house and outsourced teams find reasonable. Being in constant contact with your outsourced LinkedIn lead generation team can help you stay abreast of what they're accomplishing on your behalf. Emails, texts, or phone calls tend to work best for daily check-ins. However, weekly conversations may be best for the busy professionals on both your in-house and outsourced teams. Each time you communicate, you also have an opportunity to solve challenges before they become problems.
To maintain this consistent communication, it's important to use a channel with which your outsourced team members are comfortable. Video conferences can be the most comprehensive solution for long-distance communications. If you're on a tight budget, several inexpensive tools exist for hosting your video conferences, including UberConference, Meeting Burner, and Fuze. Of course, in-person meetings and communications are best when possible.
2. Teamwork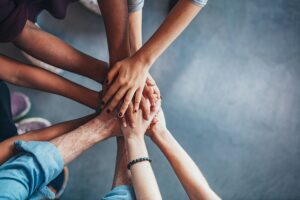 Often, your outsourced partners can feel like outsiders. As the in-house team leader, it's your job to change that. Get to know your outsourced LinkedIn lead generation team members. Let them know they are valuable parts of your organization and their work is imperative for your success. It's also important for them to know your company, its culture, and the in-house employees who rely on their work. Make sure they understand the importance of your LinkedIn lead generation success.
To help ensure your outsourced team invests in your brand, involve your LinkedIn lead generation team in brainstorming, idea-sharing, and decision-making. Make sure you have a system for eliciting feedback and that members of both teams feel comfortable sharing.
3. Collaboration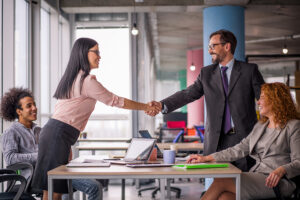 Although communication and teamwork are important on their own, you and your LinkedIn lead generation team need to be able to work together, coordinate workflows, and reduce redundancies to get the best results. That means you, as team leader, also need to be an efficient project manager.
Successful collaboration with your LinkedIn lead generation team does not entail outlining ongoing lead generation tasks and handing them over to outsourced team members to complete. It is about working together toward a common goal. This requires mutual trust, transparency, and information sharing. A project management platform such as Trello or Asana can also facilitate communication and teamwork. Through collaboration, you can increase productivity, solve problems more efficiently, and focus on greater innovation.
Outsourcing your B2B LinkedIn lead generation activities can be a great way to grow your business. However, working with your outsourced team is an ongoing process. It takes hard work and strong leadership skills on your part to make your outsourced team feel like an extension of your company. Constant communication, a sense of teamwork, and tight collaboration can keep them motivated, helping you and your teams achieve company goals.
[cta]Could outsourcing B2B LinkedIn lead generation efforts benefit you and your in-house team? Learn more and book your own free
LinkedIn Strategy Session
![/cta]